The brief was to create a niche heirloom vegetable brand from scratch for Australia's largest supermarket chain. In a cluttered environment and on a low budget, we needed to stand out.

The odd-looking nature of the vegetables was the inspiration behind the Hatters name and identity.

We developed characters for each of the vegetables then produced product tags, posters and a website. We even made buisiness cards and POS 'Magic Tickets' printed on hand made seed impregnated paper. Recipies were developed in partnership with a leading Australian chef, then published in field guide-styled recipe books. 

In the first week alone, over 40,000 Hatters vegetables were sold, totalling more than half a million dollars. This surpassed any equivalent premium product launch across Coles supermarkets. And with less than $5000 spent on PR, we managed to reach over 9.2 million people.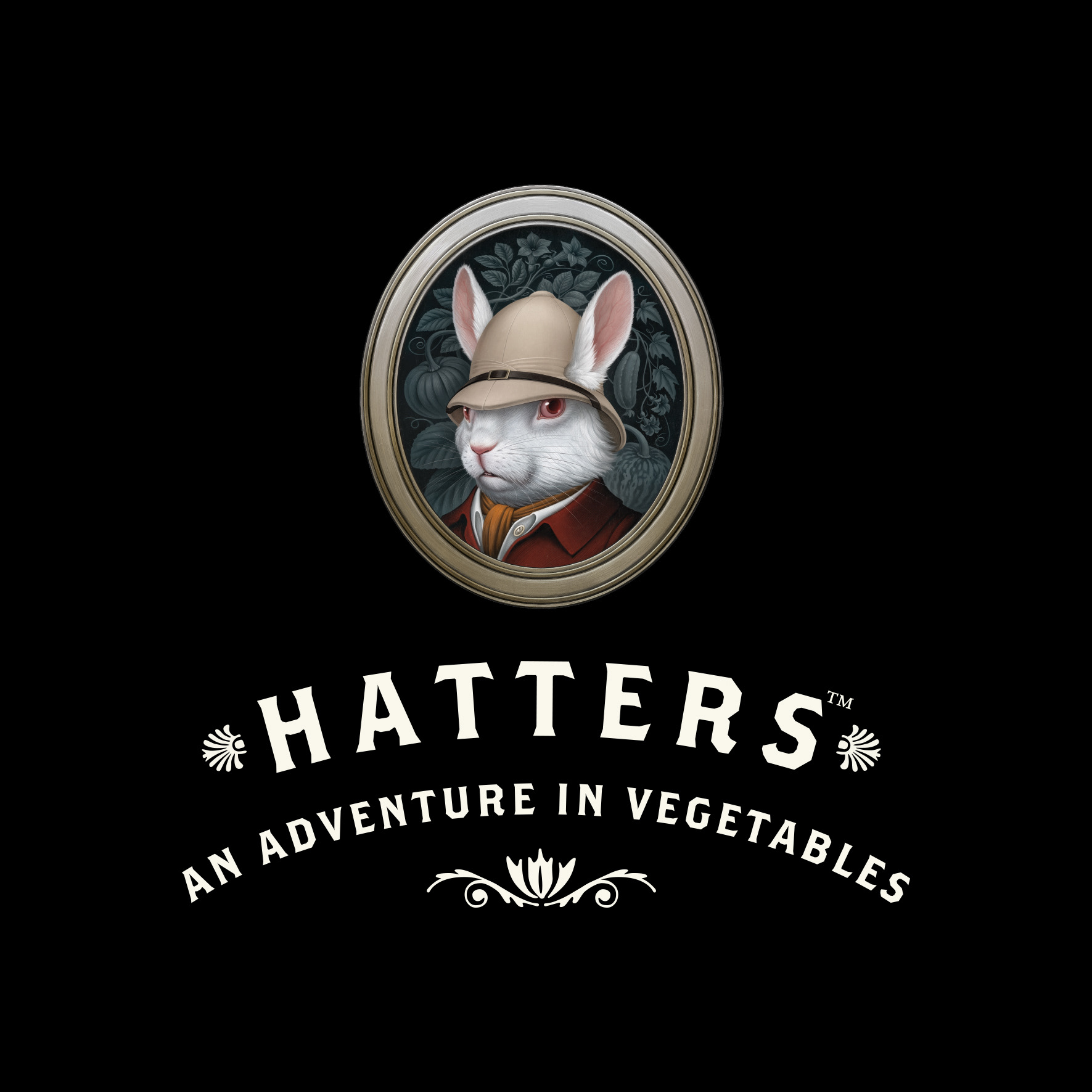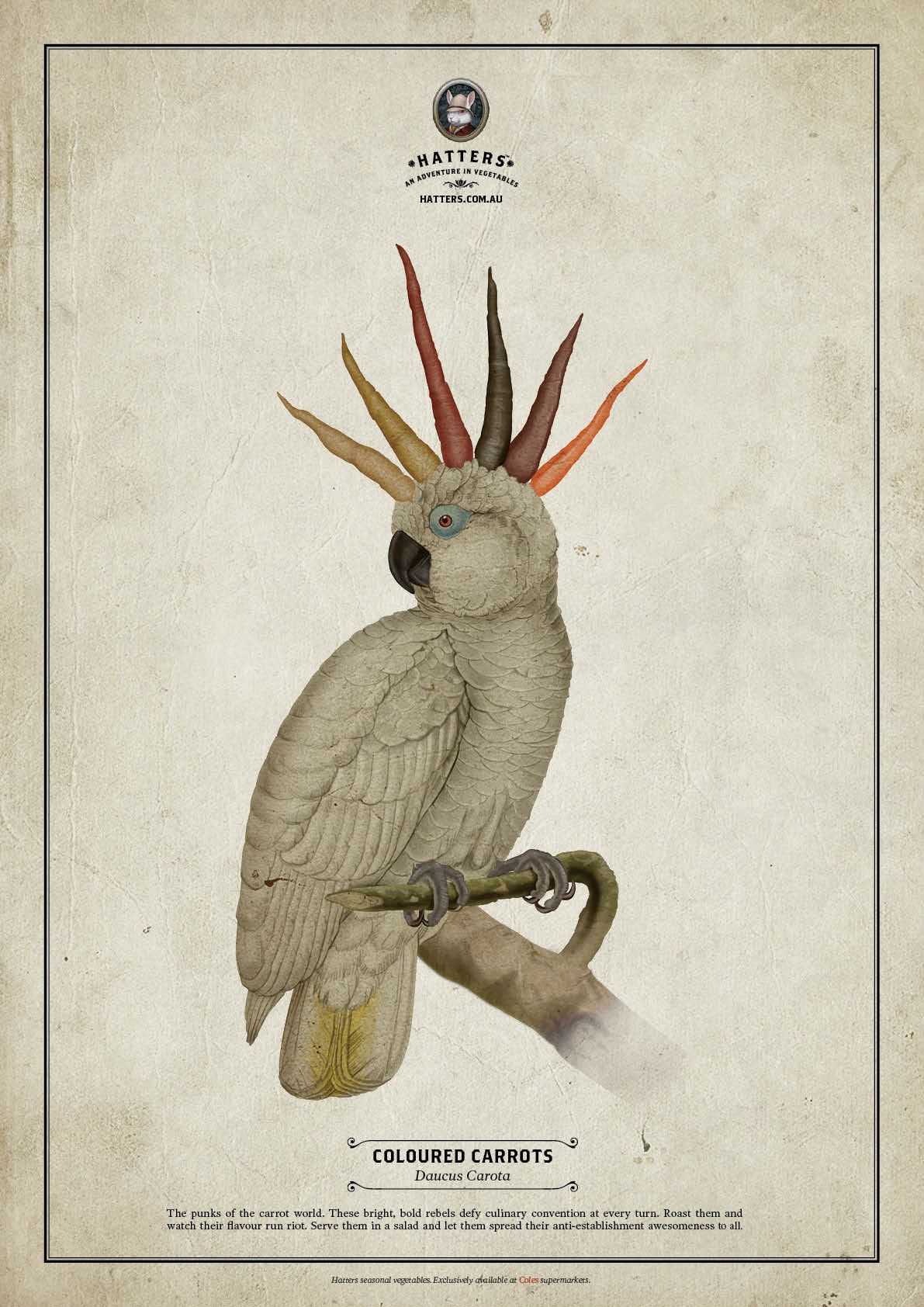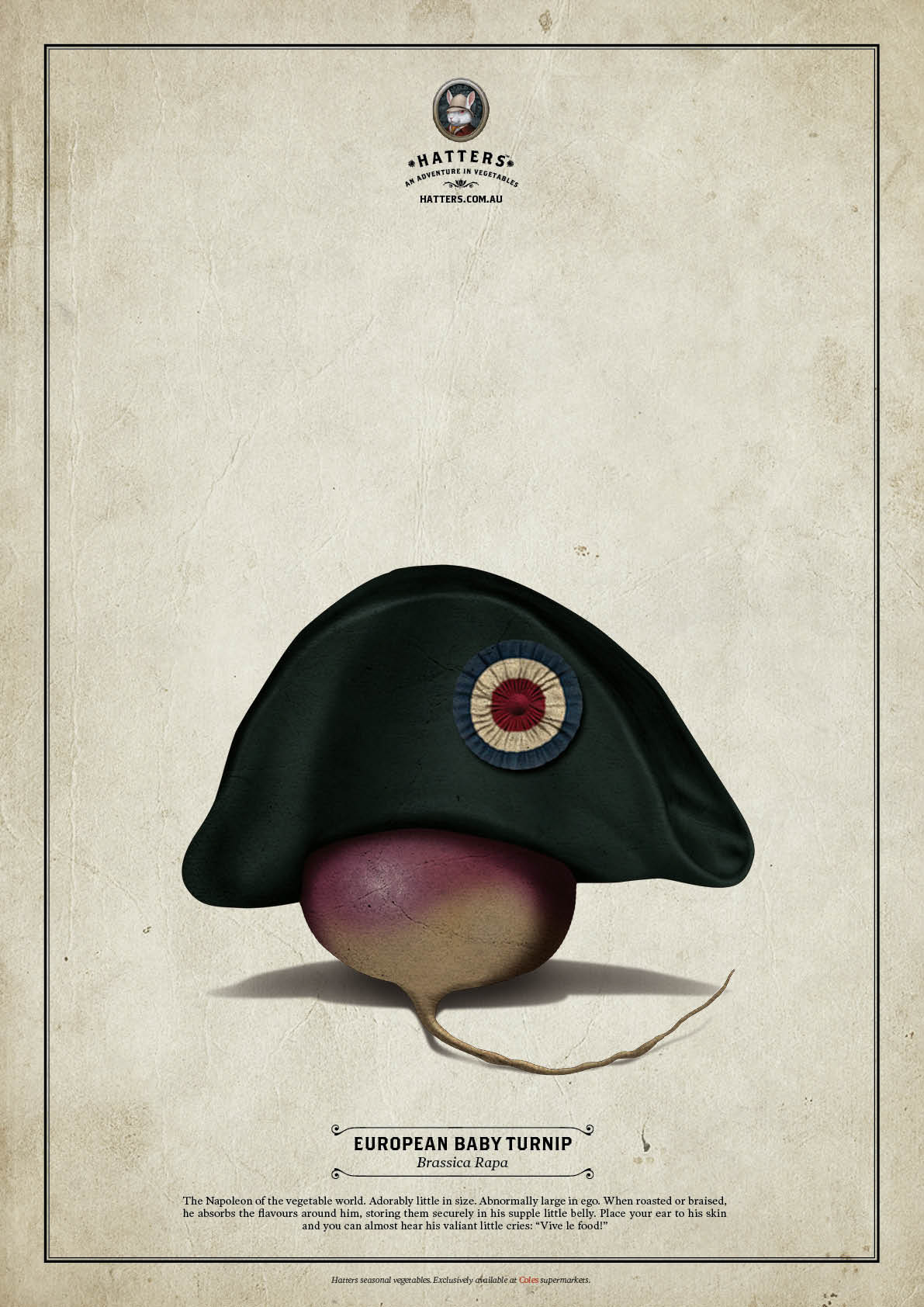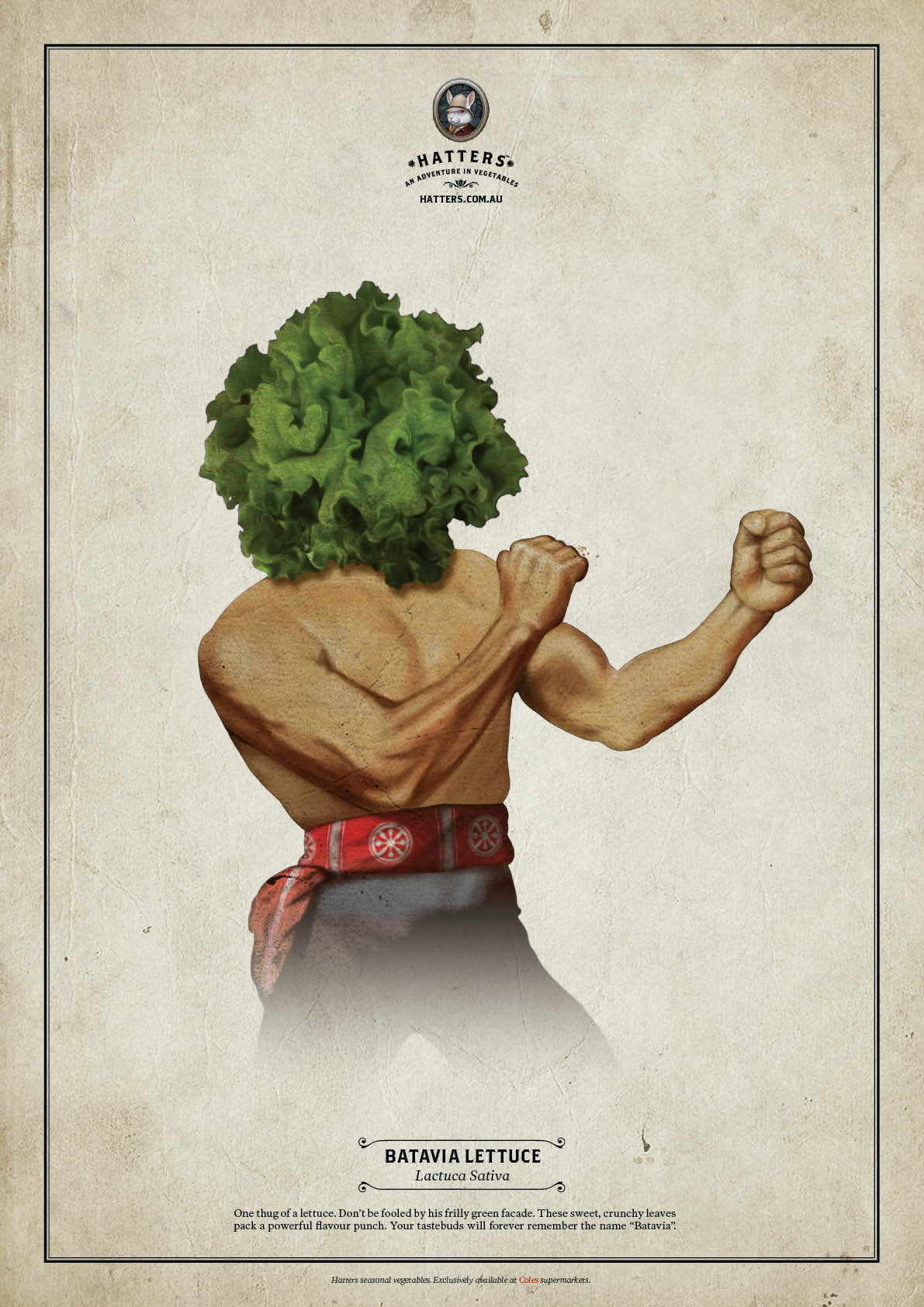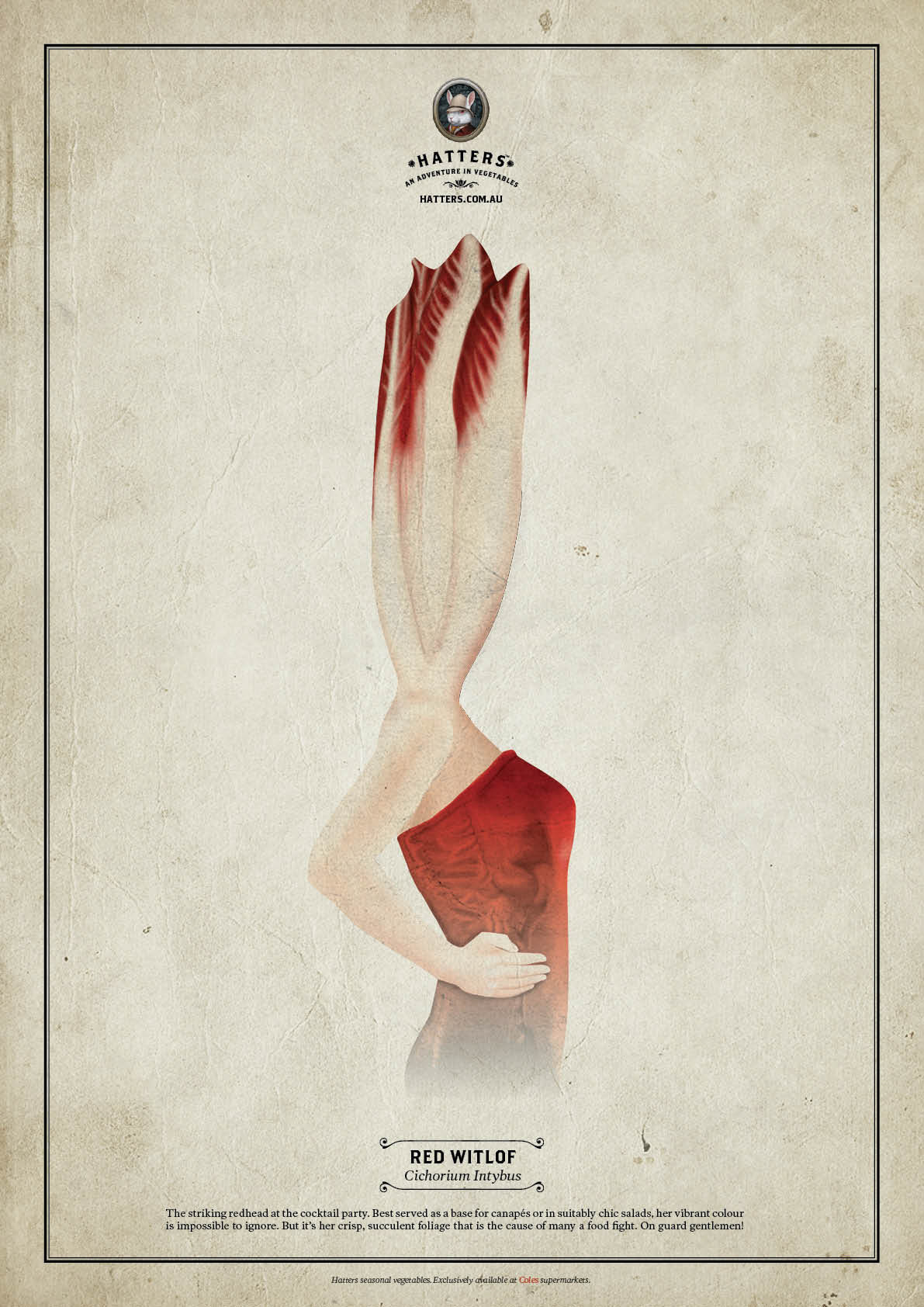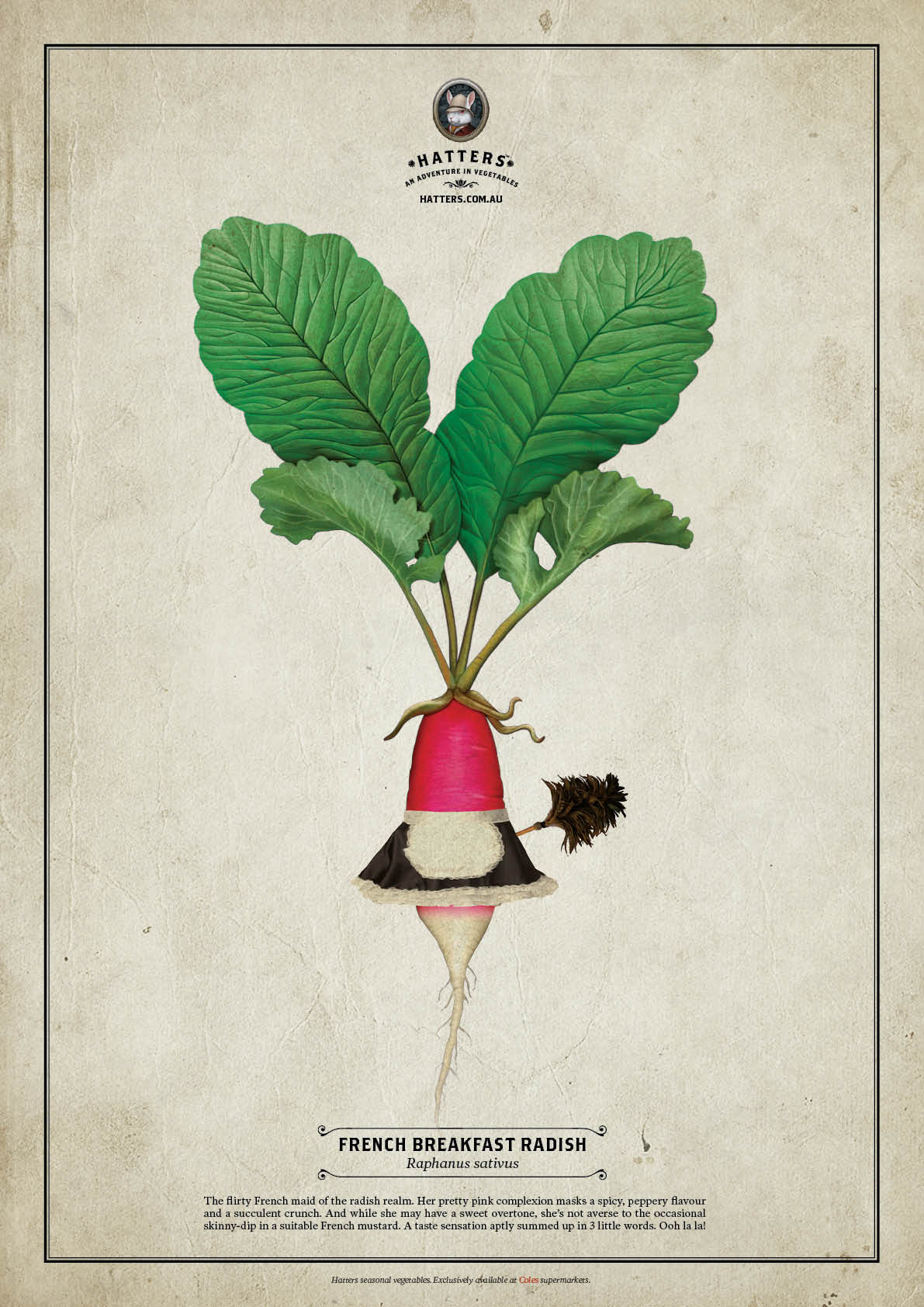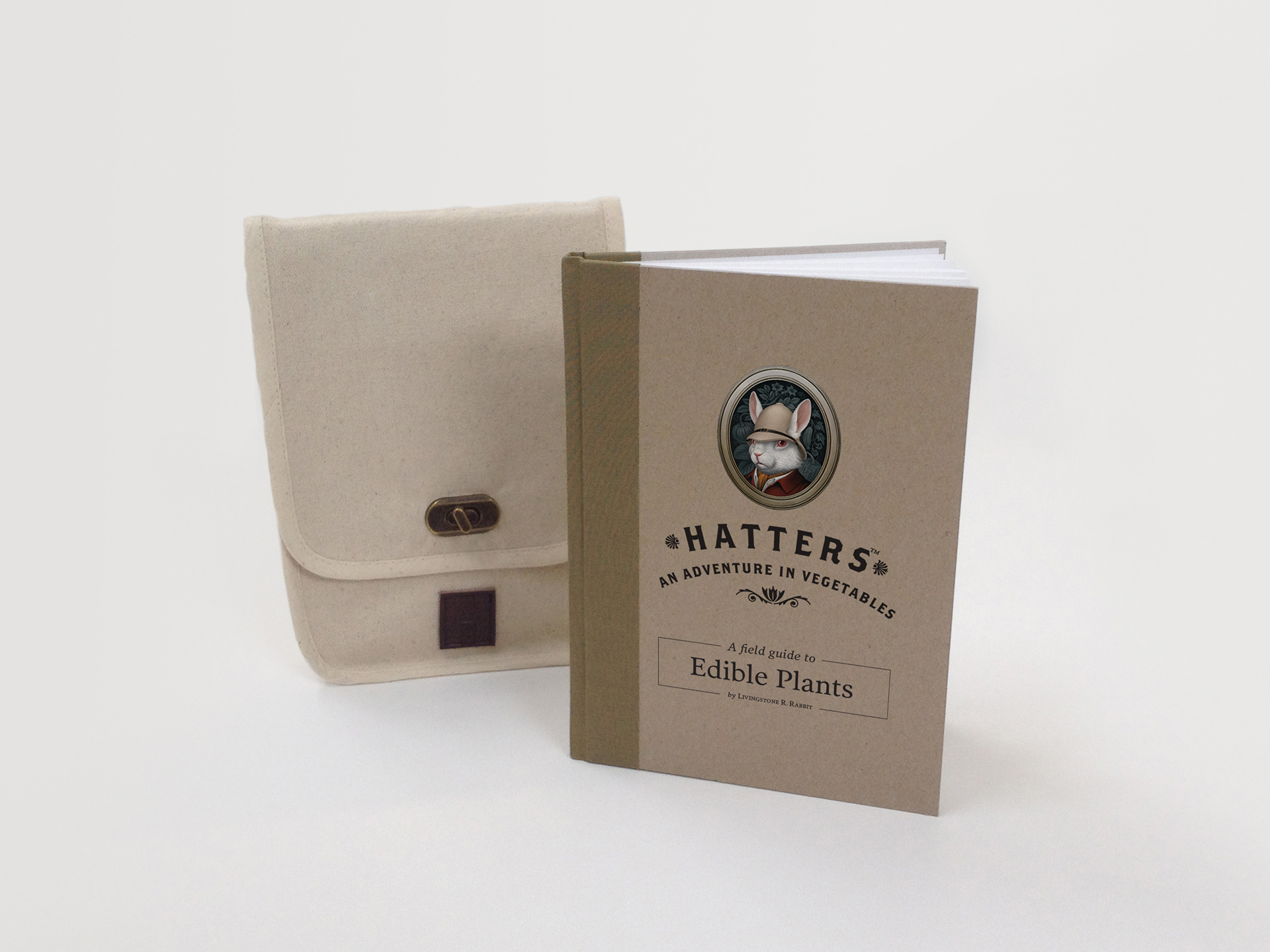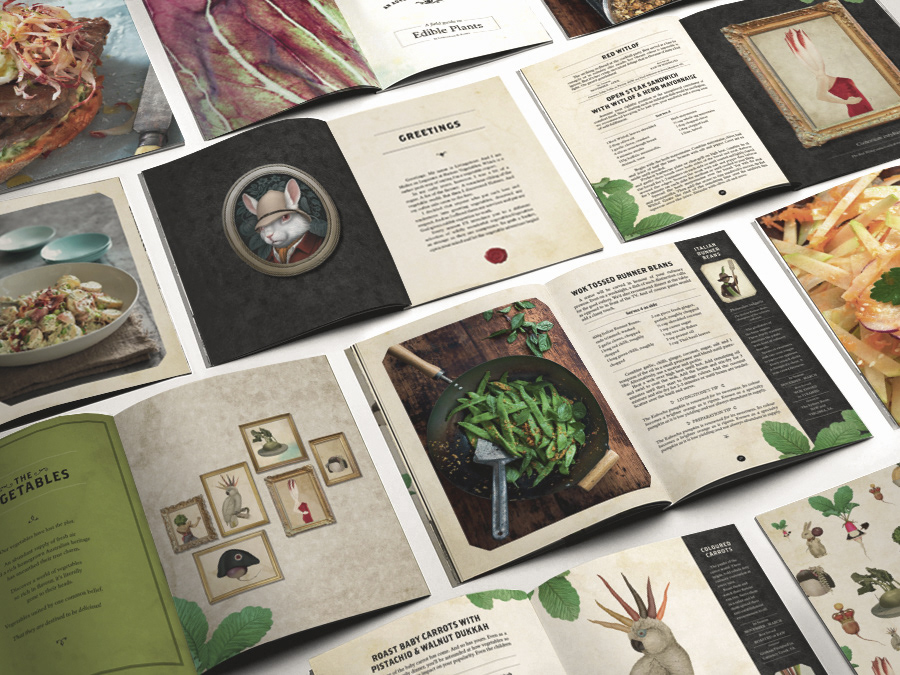 Seed Impregnated Magic Ticket. Just plant one and herbs will sprout.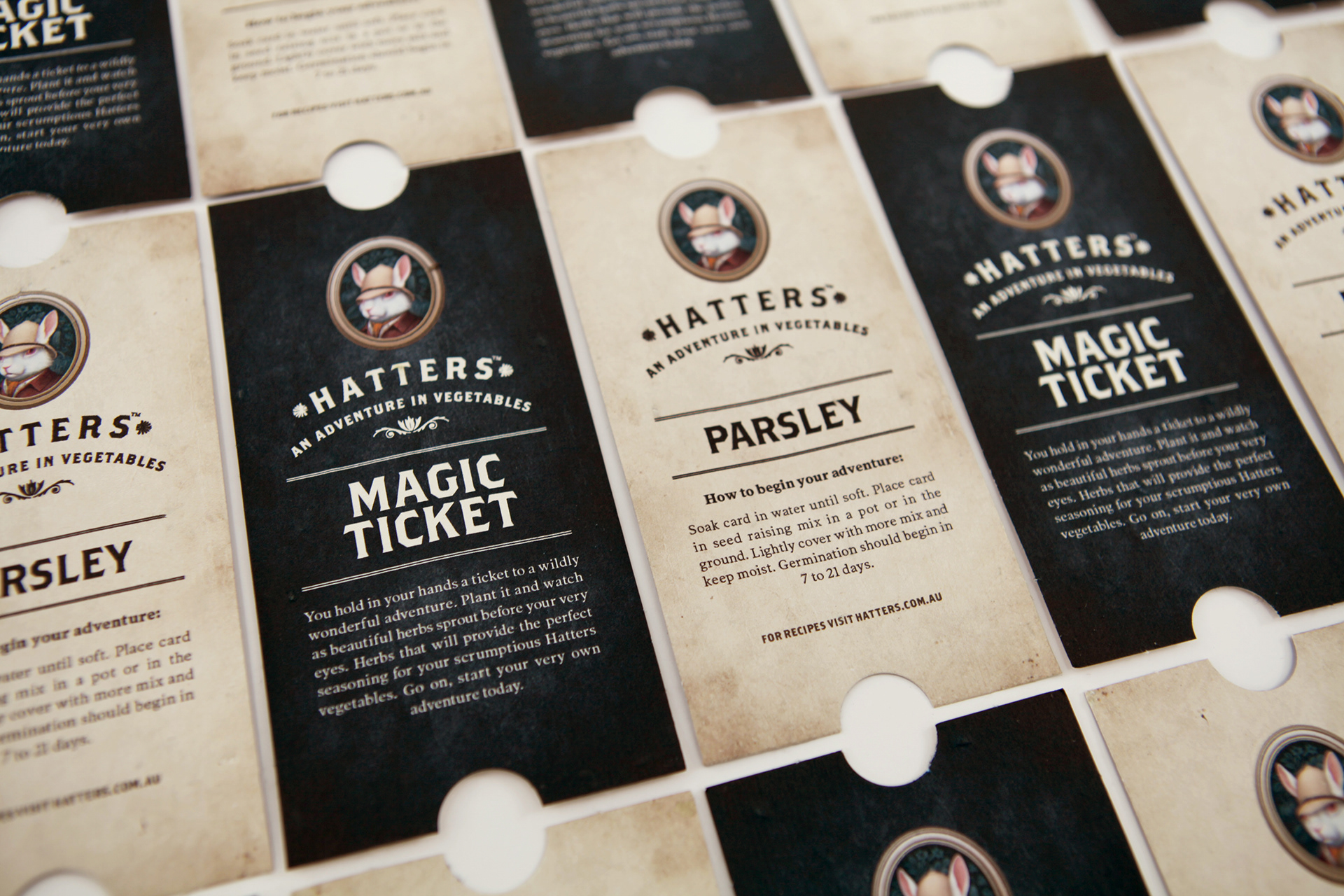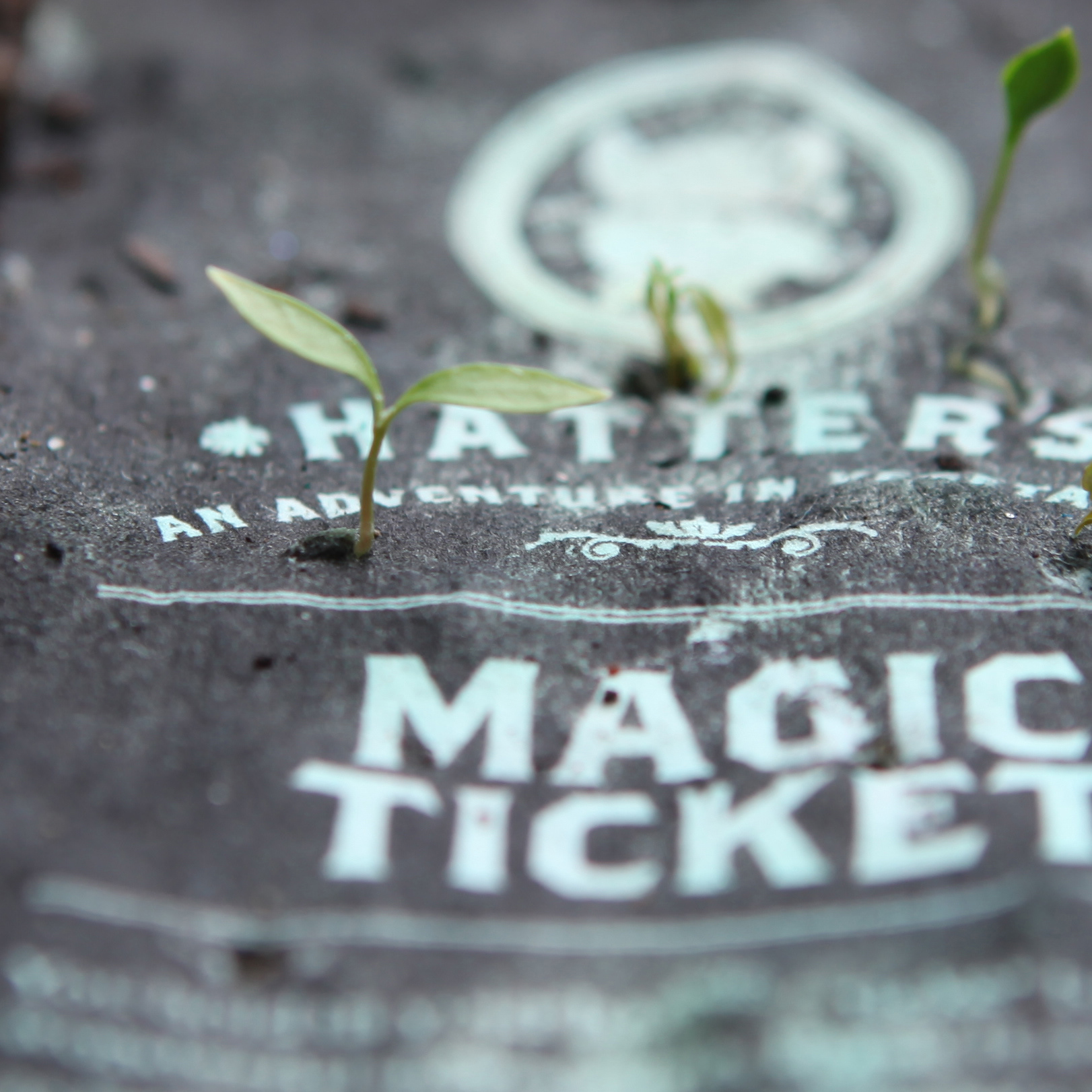 Seed Impregnated Business Cards