A small space press ad that turned into a dedicated 8-page travel section.
To encourage people to book walking holidays in New Zealand, we created a long copy press ad that took readers on a journey along Te Araroa, a walking trail that spans the length of the country. With a unique media buy the ad weaved its way across every page of the entire travel section in a weekend newspaper.
Without any prompting from the advertising or media agencies, the publisher chose to make 
every piece of editorial relevant to the parts of the trail we mentioned in the ad copy on each page.
A dedicated 8-page travel section
Bonus editorial content worth over AU$375,000 in equivalent advertising value
A reach of over 2.6 million potential holidaymakers
A 691% increase in visits to the website
Increased travel agent referrals by 201%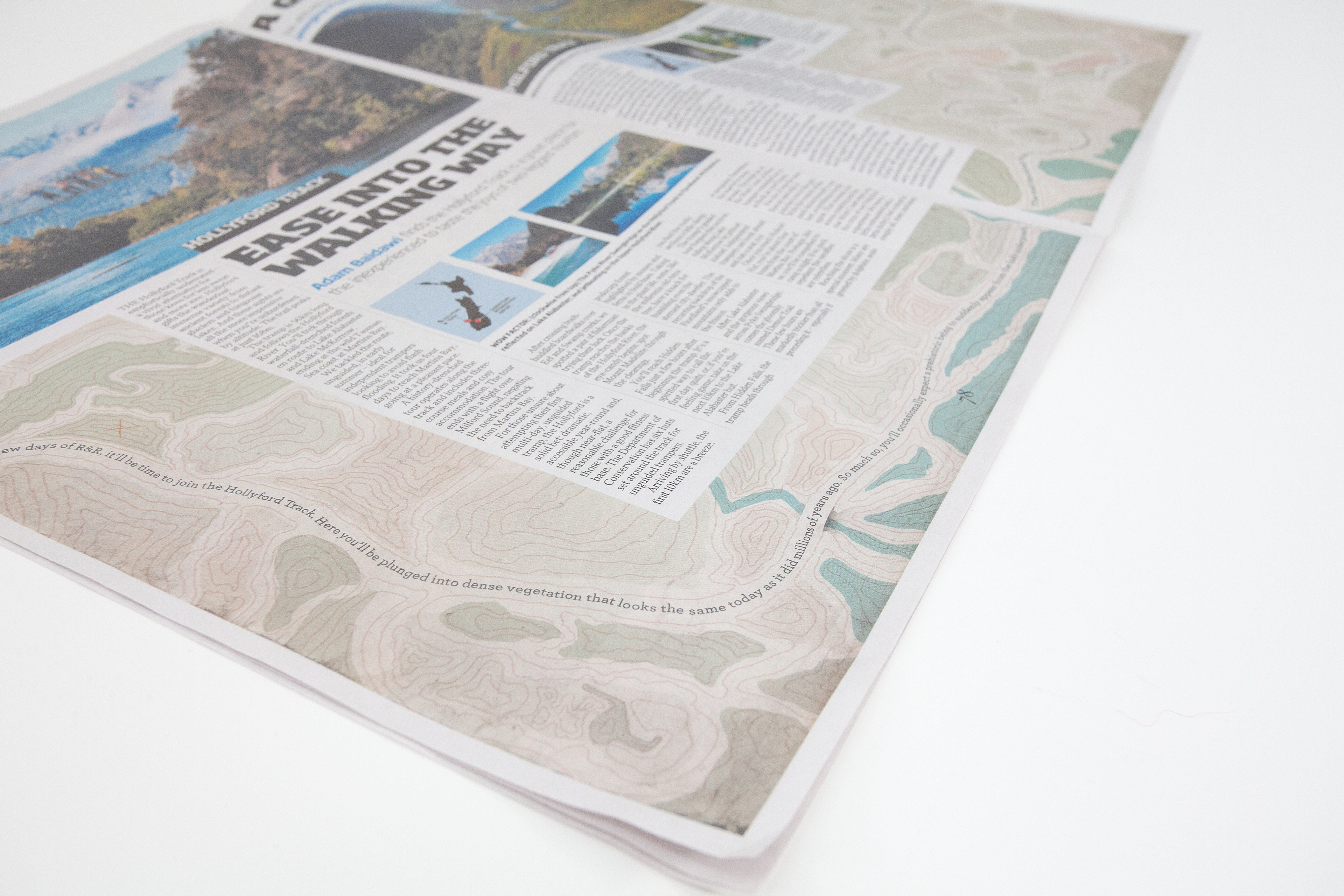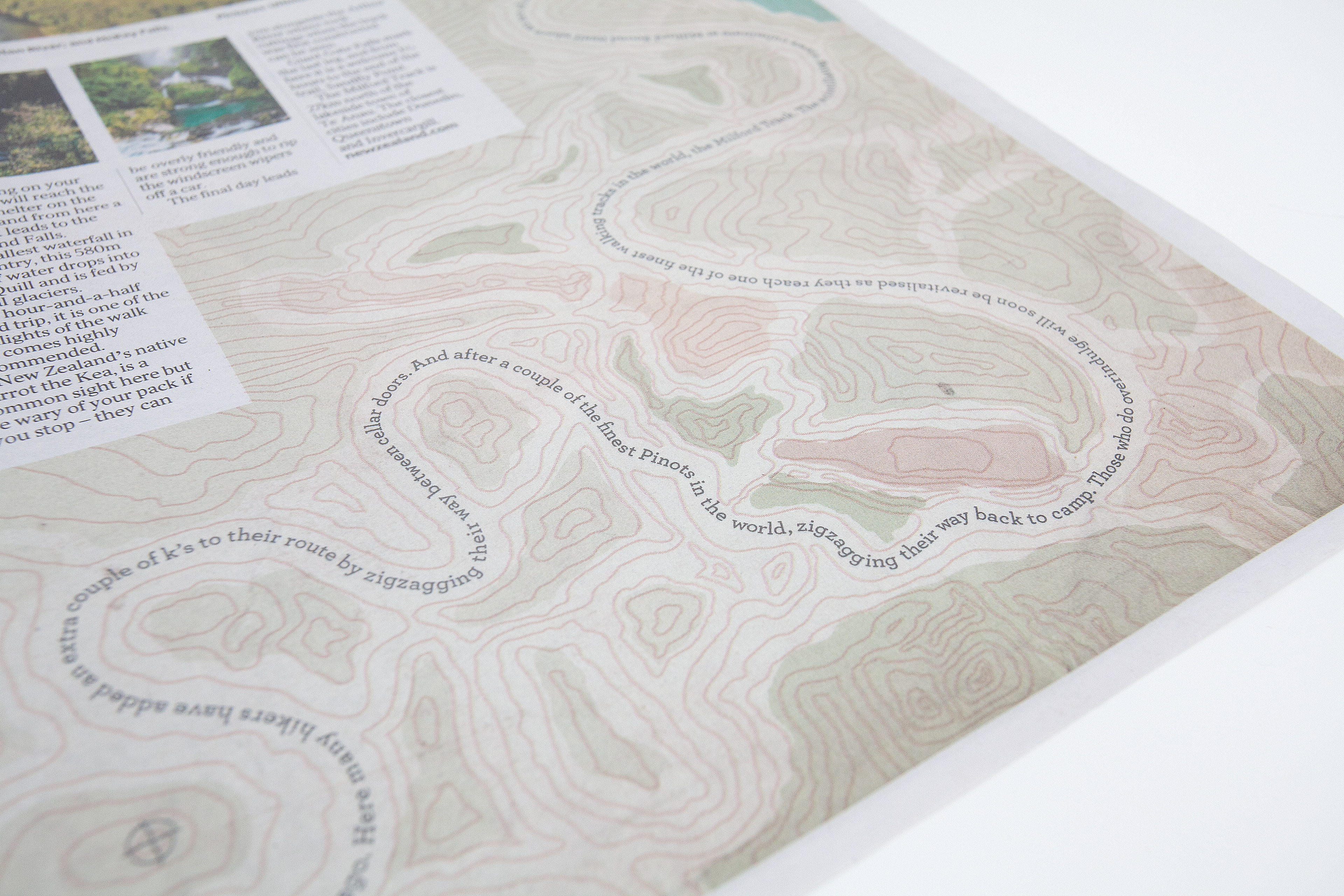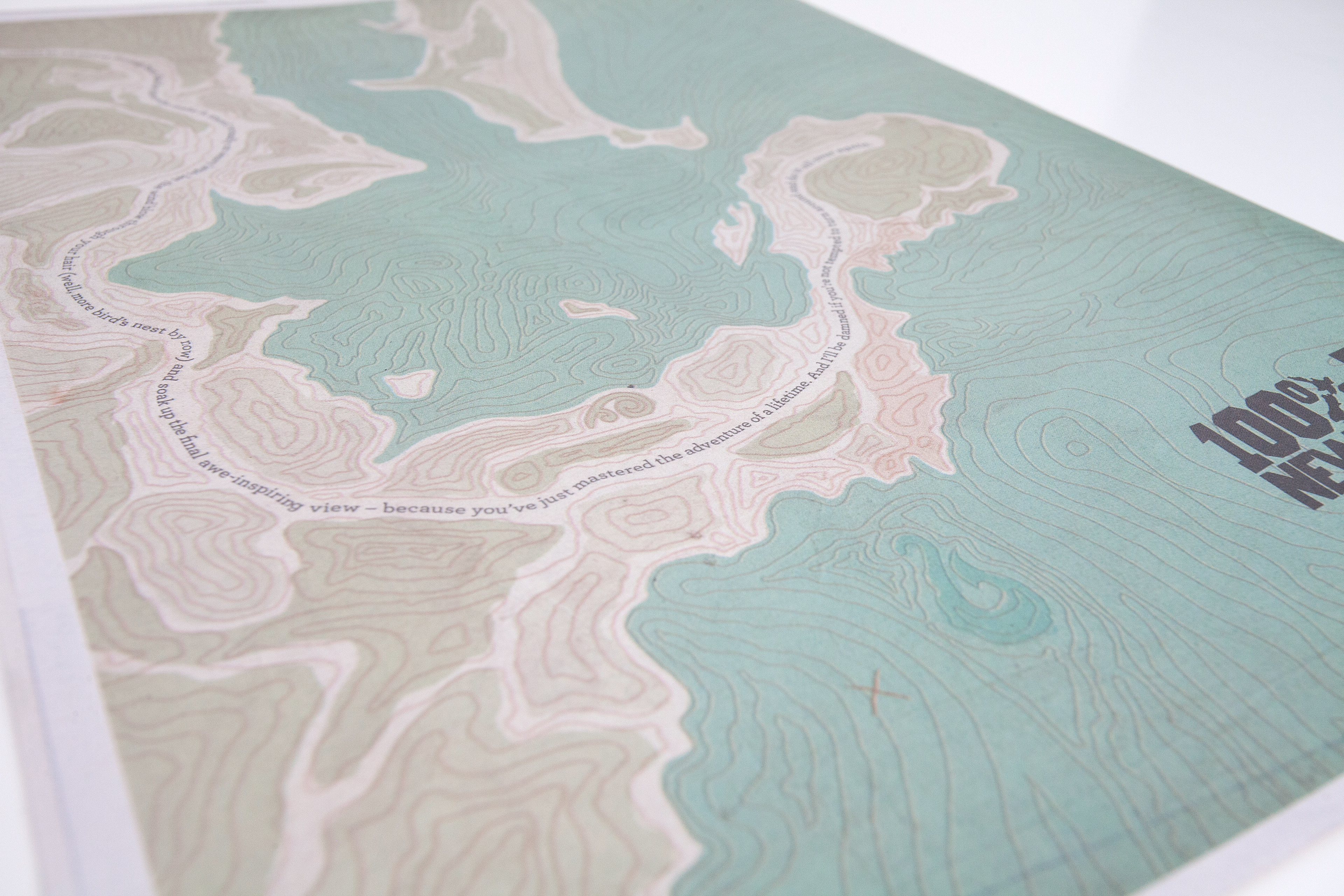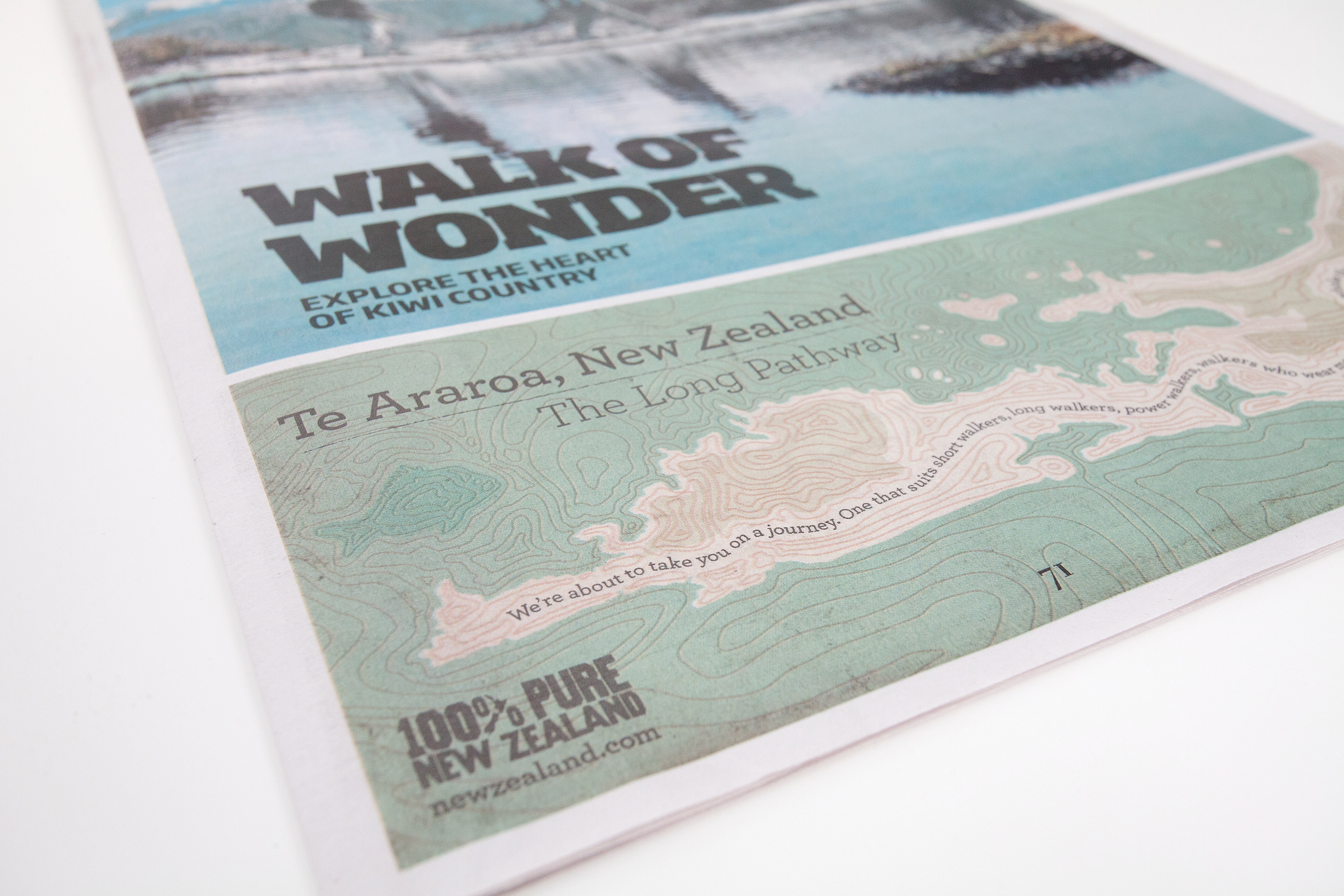 The copy reads:
We're about to take you on a journey. One that suits short walkers, long walkers, power walkers, walkers who wear matching waterproofs, and even walkers who might just try to tackle the whole thing in one crack. We're about to take you on a walk called Te Araroa.

Te Araroa is a collection of hundreds of walking tracks, which together form one of the longest, most spectacular trails in the world, spanning from the tip of the North Island to the southernmost point of the South Island.

In total, these trails cover over 3000 km of pure New Zealand beauty. Allowing you to experience on foot everything from majestic coastlines, ancient forests, snowy alpine trails and, believe it or not, a fence made of jandals (which is Kiwi for thongs).

Your journey begins at Cape Reinga and, after having barely worn-in your walking boots, you'll reach the golden sands of Ninety Mile Beach. Here you'll camp under the stars, sample the local snapper and discover that trying to keep sand out of your shoes is a completely futile endeavour.

Leaving a trail of sand as you go and with a growing sense of freedom, you'll venture south towards the towering Waipoua Forest. The trees here are so vast you'll be excused for suddenly feeling slightly hobbit-like.
After a few days getting used to the feeling, you'll emerge from the forest and return to your normal height in time to see the Auckland skyline appear on the horizon. For some the city is a luxurious break, but for hikers who just love hiking, you'll be itching to reach the Central Plateau and experience the spectacular surrounds of the Tongariro Alpine Crossing. The stark volcanic landscape is a sight to behold and so eerily moon-like, every stride will feel like one small step for man, one giant leap for mankind.

After a short ferry ride across the crashing waves of the infamous Cook Strait, you'll begin the second half of your epic adventure in the place Captain Cook first set foot on New Zealand soil – Ship Cove. Following in his footsteps, you'll discover the same majestic bays as the great adventurer himself. Although he probably discovered them without the help of a digital compass and GPS tracker.

From Ship Cove, you'll stride into the Abel Tasman National Park. The beaches are beautiful, the sand is golden (and still impossible to keep out of your shoes), and for those who fancy swapping tired legs for tired arms, it's the perfect setting to kayak among playful seals before settling into a cosy B&B.

After a few days of R&R, it'll be time to join the Hollyford Track. Here you'll be plunged into dense vegetation that looks the same today as it did millions of years ago. So much so, you'll occasionally expect a prehistoric being to suddenly appear from the lush undergrowth.

The trail then slowly winds its way to the rolling vineyards of Otago. Here many hikers have added an extra couple of k's to their route by zigzagging their way between cellar doors. And after a couple of the finest Pinots in the world, zigzagging their way back to camp. 

Those who do overindulge will soon be revitalised as they reach one of the finest walking tracks in the world, the Milford Track. The scintillating views culminate at Milford Sound itself where a curve an arc of rugged mountains are reflected in glass-like water, the surface only being disturbed with the occasional dorsal fin of a dolphin and the chug of a boat cruise trying out to catch a glimpse. 

Te Araroa comes to an end at Stirling Point. And for those who make it, stand proudly on weary legs; let the wind blow through your hair (well, more bird's nest by now) and soak up the final awe-inspiring view – because you've just mastered the adventure of a lifetime. And I'll be damned if you're not tempted to turn around and do it all over again.